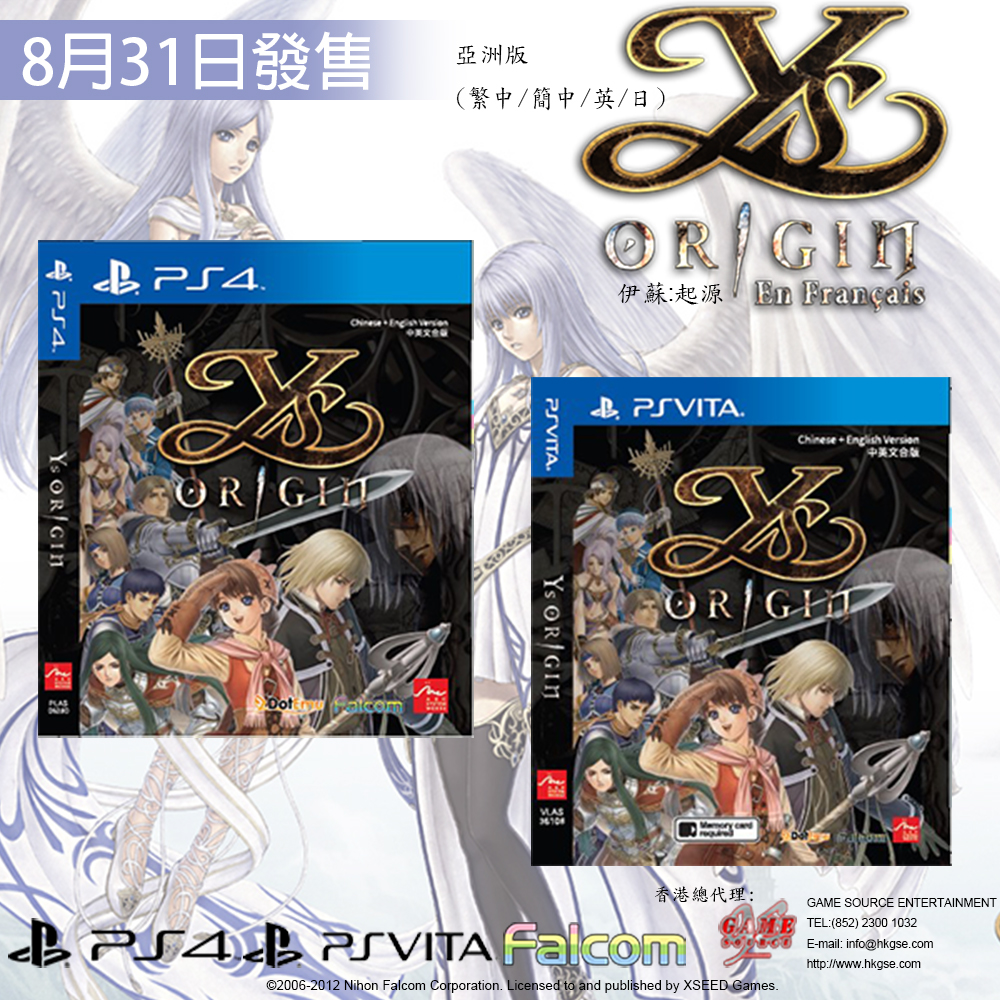 This is the "Yisu" series of prequel, the story will explain the truth of the destruction of Yisu, the goddess of the disappearance of the secret.

This is different from the former, you can choose the male and female different lines of the game, the player can choose completely do not understand magic, character reckless trainee Knight (Unika card Pa), and can manipulate the powerful instruments " (Hugo Fahker), in addition, there are hidden role lines appear.

This also provides a difficult mode of choice, regardless of the old players and those who can experience the fun of the game.
Product Detail:
- PS4 Version
- PSV Version
Game Trailer:
Official Website:
http://www.falcom.com/yso/index.html
© Nihon Falcom Corporation. All rights reserved. © 2017 DotEmu SAS, All rights reserved. Licensed and Published by ARC SYSTEM WORKS