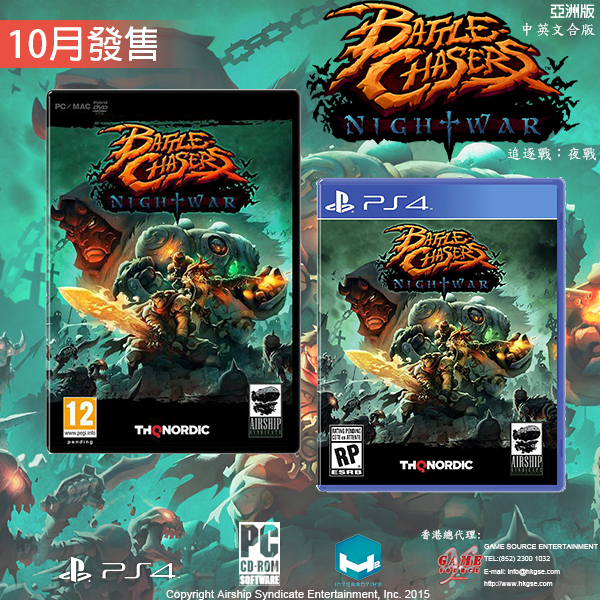 It is a Dungeon Quest + Battle Kick game, by the classic comic "Battle Chasers" as the original manuscript, the game contains the puzzle and explore the task, the player can provide the game in the six heroes of the choice of which Three to take risks. Each hero has its own different abilities and characteristics, the flexibility to use different roles to complete the task.
The use of the classic turn-based combat mode, the game is randomly generated map, and each time to create the maze in the trap, the enemy location, hidden places and get the booty are different, so the games can keep it fresh !!
Product Detail:
- PS4 Version
- PC Version
Game Trailer:
Official Website:
http://www.battlechasers.com/game
© 2017 Valve Corporation. All rights reserved. All trademarks are property of their respective owners in the US and other countries.