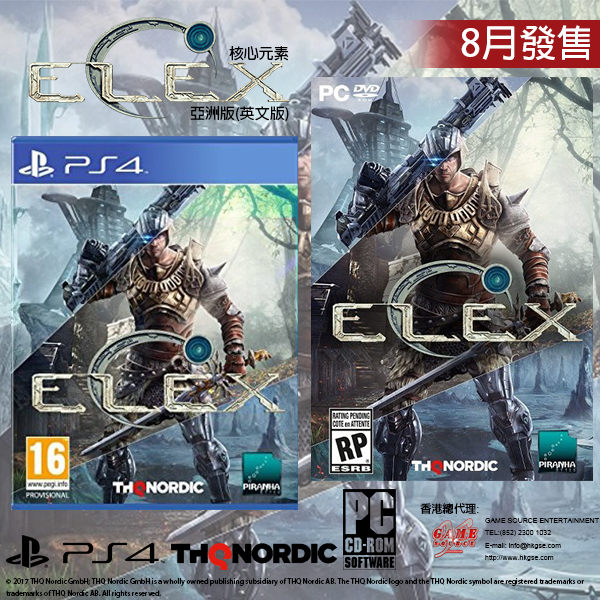 《ELEX》
The game is set on the Magalan planet with advanced technology, and it was all very beautiful, but was meteor hit, survived the people were forced into the battle to determine the fate of the planet, the survival of the forces in order to compete for meteor brought the core elements "ELEX" fight, which is precious, limited power resources, "ELEX" can be used as a machine fuel, and even can be used to open the door of magic and so on !!
However, in the end the use of magic or technology to save the world, or use this new force to destroy all the people living in the ruins ??
The future of Magalan Planet is up to you!
Product Detail:
- PS4 Version
- PC Version
Game Trailer:
Official Website:
© 2017 THQ Nordic GmbH; THQ Nordic GmbH is a wholly owned publishing subsidiary of THQ Nordic AB. The THQ Nordic logo and the THQ Nordic symbol are registered trademarks or trademarks of THQ Nordic AB. All rights reserved.