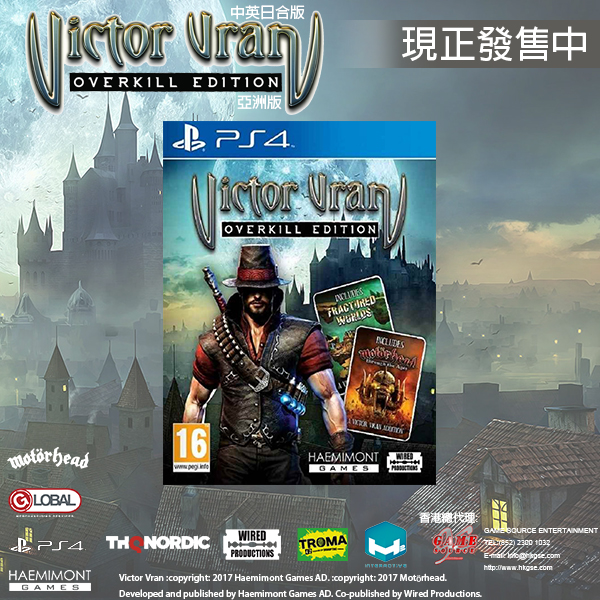 《Victor Vran : Overkill Edition》
Victor Vran is the critically acclaimed Action RPG from Haemimont Games, free from the chains of classes and skill trees, Victor Vran allows you to define your character by choosing a loadout to suit your play style and even adapt on the fly.
Game Story:
One year ago Queen Katarina of Zagoravia, sent summons for hunters throughout Europe. Many answered the call but none of them came back. Zagoravia was branded a cursed place as any who ventured within were never to be seen again.
Enter the cursed city, find your friend and discover the truth behind the great shadow which covers this land.
Product Detail :
- PS4 Version
Game Trailer:
Offical Website:
Victor Vran :copyright: 2017 Haemimont Games AD. :copyright: 2017 Motörhead.
Developed and published by Haemimont Games AD. Co-published by Wired Productions.